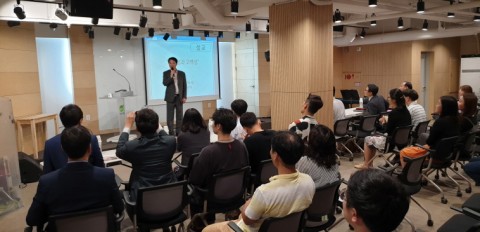 Perfect Match Meeting ~To the Entrance of a New World~
The beginning of you and Eyes begins at this moment of your first fateful encounter.
We are equal to each other, understand each other,
live together so that you can stay like yourself.
Let's make a new start that inspires our lives.
What is commonly called a company briefing is called a "Perfect Match Meeting" in Eyes.
Why are you calling me like this……
It's not just an ordinary company description, but it's an equal relationship with each other as a person.
It's because Eyes values meeting customers and other employees who work hard together,
and that's why he thinks that's where the story of his life starts.
Would you like to stand with us at a nice starting point that leads to a new step?
Advance application for the company information session is until 15:00 on the day before the information session.
Data
Time
Tuesday, March 23rd, 2021
13:30-15:00
Tuesday, April 13th
13:30-15:00
Tuesday, May 18th
13:30-15:00
Tuesday, June 15th
13:30-15:00
Tuesday, July 13th
13:30-15:00
Tuesday, August 24th
13:30-15:00
Tuesday, September 14th
13:30-15:00
Tuesday, October 19th
13:30-15:00
Tuesday, November 9th
13:30-15:00
Tuesday, December 14th
13:30-15:00
Tuesday, January 18th, 2022
13:30-15:00
Tuesday, February 15th
13:30-15:00
Tuesday, March15th
13:30-15:00

Eyes Official SNS